Conference Venue & Teambuild

Comfortable Venue, Large grass area, Relaxed atmosphere
Conference Venue in Windhoek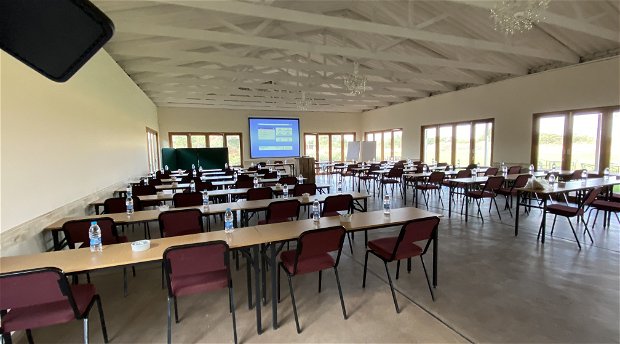 Good food , light and airy venue, constructive environment For Conferences , Teambuilds, outside Windhoek.
Out of Nature is an ideal Conference Venue in Windhoek, Namibia .
Ideal for company fun -days or more constructive team building sessions., formal Conferences or workshops.Wide open grassed areas, large and smaller conference rooms and an open aired Boma with fire pit for late night discussions. 
We provide an effective service, good food and neat facilities so that you can make the best of your retreat.
Activities:
We have a long standing relationship with conference and team building facilitators in various price ranges and activity ranges. Please enquire if you need assistance in this regard.